"Keeper of the Fire"
I have met a new love and it is infinite with paint.
Painting has become quite a surprising pleasure for me this year. Compositions of plants, gods, magick, love and desire dance in my head. With each paint stroke, I overcome my self-doubt. With each picture accomplished, I realize my ability to manifest creation.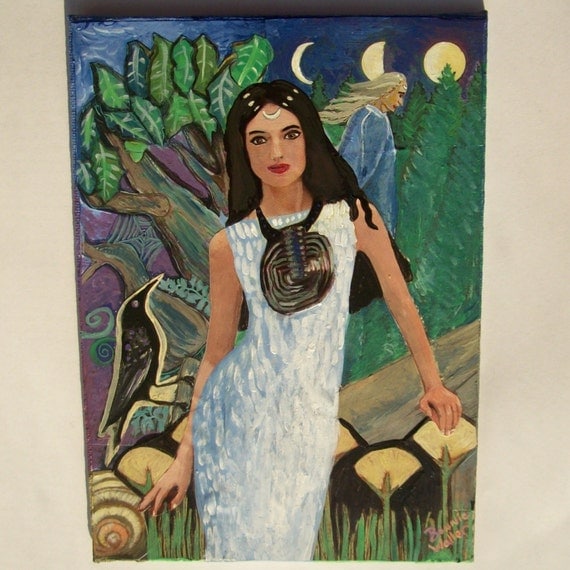 "Raven and Crone"
If you have been wondering what I have been up to lately, this is it! Magick has become swirled paint alongside my normal busy world of family, kids, school, sabbats and songs. The top picture is going to go on a poetry book I am in the process of getting ready for my store, Twitchy Witchy. The other paintings are currently for sale there, too.
"Red Priestess of the Fields"
Me, being the proud mamma I am, had to share my daughter's rendition of this: